iTechPro is happy to provide Small Business IT consulting, Cloud Computing Services and IT Support Services in Willmington, MA.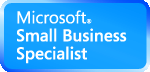 iTechPro is a certified Microsoft Small Business Specialist company and an authorized Microsoft Office 365 Cloud Computing Partner. iTechPro provides support to Willmington, MA clients through on-site visits, remote control sessions, phone support and email correspondence.

iTechPro's SMB IT Consulting
in
Willmington, MA
provides clients with expert professional services such as client–server network design and implementation, system administration and maintenance, help desk support and cutting edge cloud computing options. iTechPro offers clients customized support plans with fixed monthly fees to ensure predictable costs while providing maximum system reliability, security and uptime. iTechPro offers the best in patch management, malware protection, spam management and data backup solutions. iTechPro takes great pride in our professionalism, fast response time and the extreme satisfaction of our small business clients.
iTechPro's Cloud Computing Services: Cloud Computing is a general term for anything that involves delivering hosted services over the Internet. Because the service provider provides the infrastructure and hosts both the application and the data, the end user is free to use the service from anywhere. Simple examples would be Gmail, Hotmail and Yahoo email services or

Web-based programs that store photos online, such as Flickr

. These companies provide the infrastructure (servers, etc.) and host the application (email server software, photo organization software) and the data (your emails, contacts, calendar, photos, etc.) and it's all accessed by you through the Internet with no need for any installed software on the computer (other than a web browser). iTechPro provides Willmington, MA with several cloud based services - from the complete solution like Office 365 to individual solutions that serve to enhance existing systems.
, MA SMB Cloud Computing Services
Microsoft Office 365
Cloud Desktop Management (soon)
Cloud Migration Services
Advanced Email Services
Cloud Stored Data Backup
Cloud Based Rapid Recovery Disaster Services
Web Site and Email Hosting
DNS Security Services
Domain Name Management
iTechPro's IT Support Services in Willmington, MA provides clients with unmatched on-site, remote, phone and email IT support services for computers, smartphones and tablets. Whether it's software, hardware or network issues, iTechPro can diagnose and resolve the problem. iTechPro helps clients keep pace with security updates. In addition to Microsoft updates, iTechPro tracks and updates over 100 common third party Windows apps including: Java, Adobe Reader, Adobe Flash, Adobe Air, Adobe Shockwave, Adobe Acrobat, FireFox, Apple software (Safari, iTunes, QuickTime), Google Chrome and Skype. Whatever the situation, we will work to make sure the work is done quickly, thoroughly and correctly. iTechPro takes great pride in our friendliness, professionalism, extensive knowledge and the genuine satisfaction of our small business clients.
, MA SMB IT Support
Services
Software Support Services
Hardware Support Services
Security Patch Management
Smartphone and Tablet Support
Data Backup / Transfer
Hardware and Software Sales
Remote Support
Support Delivery Options


Established in 2005 | References available upon request
---
About Wilmington MA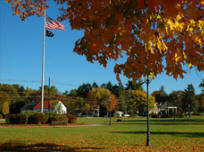 Wilmington was first settled in 1665 and was officially incorporated in 1730, from parts of Woburn, Reading and Billerica. Minutemen from Wilmington responded to the alarm on April 19, 1775 and fought at Merriam's Corner in Concord. Wilmington men also fought at Bunker Hill.

The Middlesex Canal passed through Wilmington. Chartered in 1792, opened in 1803, it provided freight and passenger transport between the Merrimack River and Boston. One important cargo on the canal was hops. From the middle of the 18th century until the early 19th century, Massachusetts was the acknowledged leader in hop production in North America. Middlesex County in particular was famous for its hop yards, and Wilmington was the first place where the culture grew to a fever pitch.

When Lowell was built in the 1820s, the canal became a primary means of transporting cotton to and from the mills. It was abandoned in 1852 after the construction of the Boston and Lowell Railroad.

The Boston and Lowell Railroad was built in 1835. The line is now the oldest operating rail line in the U.S. Wilmington is also served by the Haverhill Division (the old B&M Portland Division). A spur track known as the Wildcat connects the Haverhill and Lowell divisions.

Wilmington is where the Baldwin apple was discovered.

Wilmington is also home to the Col. Joshua Harnden Tavern, which probably served as a stop on the underground railroad and now houses the Wilmington Town Museum.

Since the completion of Route 128, Wilmington's population has quadrupled. Route 93, Route 62 and Route 38 also help to make Wilmington an easy place from which to commute to Boston.
Source: http://www.town.wilmington.ma.us/Pages/WilmingtonMA_WebDocs/hist
Wilmington MA Demographics
As of the census of 2000, there were 21,363 people, 7,027 households, and 5,776 families residing in the town. The population density was 1,247.0 inhabitants per square mile (481.5 /km2). There were 7,158 housing units at an average density of 417.8 per square mile (161.3 /km2). The racial makeup of the town was 96.31% White, 0.41% Black or African American, 0.08% Native American, 2.03% Asian, 0.42% from other races, and 0.74% from two or more races. Hispanic or Latino of any race were 0.95% of the population.

There were 7,027 households out of which 41.5% had children under the age of 18 living with them, 69.6% were married couples living together, 9.8% had a female householder with no husband present, and 17.8% were non-families. 14.0% of all households were made up of individuals and 5.9% had someone living alone who was 65 years of age or older. The average household size was 3.00 and the average family size was 3.33.

In the town the population was spread out with 27.6% under the age of 18, 5.9% from 18 to 24, 33.5% from 25 to 44, 22.2% from 45 to 64, and 10.8% who were 65 years of age or older. The median age was 36 years. For every 100 females there were 98.1 males. For every 100 females age 18 and over, there were 94.1 males.

The median income for a household in the town was $70,652, and the median income for a family was $76,760. Males had a median income of $50,446 versus $36,729 for females. The per capita income for the town was $25,835. About 1.8% of families and 1.9% of the population were below the poverty line, including 1.7% of those under age 18 and 2.7% of those age 65 or over. It is the 181st richest place in Massachusetts.
Source: http://www.town.wilmington.ma.us/Pages/WilmingtonMA_WebDocs/demo