iTechPro is happy to provide Small Business IT consulting, Cloud Computing Services and IT Support Services in Wakefield, MA.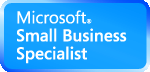 iTechPro is a certified Microsoft Small Business Specialist company and an authorized Microsoft Office 365 Cloud Computing Partner. iTechPro provides support to Wakefield, MA clients through on-site visits, remote control sessions, phone support and email correspondence.

iTechPro's SMB IT Consulting
in
Wakefield, MA
provides clients with expert professional services such as client–server network design and implementation, system administration and maintenance, help desk support and cutting edge cloud computing options. iTechPro offers clients customized support plans with fixed monthly fees to ensure predictable costs while providing maximum system reliability, security and uptime. iTechPro offers the best in patch management, malware protection, spam management and data backup solutions. iTechPro takes great pride in our professionalism, fast response time and the extreme satisfaction of our small business clients.
iTechPro's Cloud Computing Services: Cloud Computing is a general term for anything that involves delivering hosted services over the Internet. Because the service provider provides the infrastructure and hosts both the application and the data, the end user is free to use the service from anywhere. Simple examples would be Gmail, Hotmail and Yahoo email services or

Web-based programs that store photos online, such as Flickr

. These companies provide the infrastructure (servers, etc.) and host the application (email server software, photo organization software) and the data (your emails, contacts, calendar, photos, etc.) and it's all accessed by you through the Internet with no need for any installed software on the computer (other than a web browser). iTechPro provides Wakefield, MA with several cloud based services - from the complete solution like Office 365 to individual solutions that serve to enhance existing systems.
, MA SMB Cloud Computing Services
Microsoft Office 365
Cloud Desktop Management (soon)
Cloud Migration Services
Advanced Email Services
Cloud Stored Data Backup
Cloud Based Rapid Recovery Disaster Services
Web Site and Email Hosting
DNS Security Services
Domain Name Management
iTechPro's IT Support Services in Wakefield, MA provides clients with unmatched on-site, remote, phone and email IT support services for computers, smartphones and tablets. Whether it's software, hardware or network issues, iTechPro can diagnose and resolve the problem. iTechPro helps clients keep pace with security updates. In addition to Microsoft updates, iTechPro tracks and updates over 100 common third party Windows apps including: Java, Adobe Reader, Adobe Flash, Adobe Air, Adobe Shockwave, Adobe Acrobat, FireFox, Apple software (Safari, iTunes, QuickTime), Google Chrome and Skype. Whatever the situation, we will work to make sure the work is done quickly, thoroughly and correctly. iTechPro takes great pride in our friendliness, professionalism, extensive knowledge and the genuine satisfaction of our small business clients.
, MA SMB IT Support
Services
Software Support Services
Hardware Support Services
Security Patch Management
Smartphone and Tablet Support
Data Backup / Transfer
Hardware and Software Sales
Remote Support
Support Delivery Options


Established in 2005 | References available upon request
---
About Wakefield MA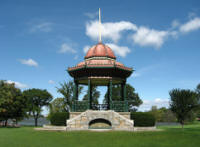 Wakefield, Massachusetts, a scenic town 10 miles north of Boston, is conveniently located at the intersection of two major highways (I-93 and I-95/128), and is easily accessible by commuter rail (MBTA) from Boston. Wakefield has preserved much of its historic New England appearance and is recognized for its strong community involvement, quality school system, thriving businesses, public library, and for beautiful Lake Quannapowitt, which plays host to countless outdoor festivals and benefit activities each year. Walkers and joggers circle Lake Quannapowitt's shores year round, and in the warmer months, boaters set sail from the nation's oldest inland yacht club. There is always plenty of activity in Wakefield, and we are proud to call it home.

A BRIEF HISTORY
The land we now know as Wakefield was first settled in 1638 by a small band of settlers from Lynn. The following year, they successfully petitioned the legislature for "an inland plantation," named Linn Village. In 1644, when seven families had settled and seven houses had been built, the Court ordered that the town might be incorporated. At that time, th e village, located near the shores of the "Great Pond" (Lake Quannapowitt) took the name of Redding.

It was a community of farmers, taking advantage of the enormous flocks of wild pigeons, wild turkeys "exceeding fat, sweet and in abundance, fish in the rivers and ponds, grapes, blackberries, blueberries in great quantities."

By 1667, the community, including what is now known as Reading and North Reading, boasted 59 houses. A garrison house was built against Indian attacks in 1671. In 1686, the settlers bought their land from the Saugus Indians.

The town sent its share of men to the Revolutionary War, but no battle was fought within her bounds. When the Declaration of Independence was first read publicly, it was unanimously voted to "adhere to its sentiments and stand by it to the last."

By the late 18th century, the town was essentially split into three separate and distinct parishes: the First Parish (Wakefield), the Second Parish (North Reading) and the Third Parish (Reading). Although the First Parish was the oldest section, and the largest, the combined votes of the other two parishes was greater. Consequently, the Federalist majority consistently outvoted the staunch Democratic Republicans in First Parish, effectively, as they thought, denying them representation in the legislature. As early as 1785, First Parish petitioned to be set off as a separate town. Issues came to a head just before the War of 1812, and the legislature finally granted their petition in 1811. The town of South Reading was formed in 1812.

South Reading was still a rural, isolated hamlet until the Boston and Maine Railroad came to town in 1845. The change it caused was dramatic, doubling the population from 1,600 to 3,200 in 15 years.

The quick rail service gave new impetus to old businesses, like the shoe industry. New ones, like the ice industry, using ice harvested from the town's two lakes, were soon established. In 1851, Cyrus Wakefield came to town, establishing two new industries: the Boston and Maine Foundry Company and the phenomenally successful Wakefield rattan company, which popularized the use of wicker in the United States. The success of these ventures changed the character of South Reading to a manufacturing center within a comfortable commuting distance of Boston. In 1868, after Cyrus Wakefield offered to build the town a new Town Hall, the town of South Reading voted to change its name to Wakefield, Massachusetts.

As Wakefield approached the twentieth century, it continued to grow and flourish. Two major boosts were given to the town's economy with the coming of the Miller Piano Factory and the Winship Boit Company (Harvard Knitting Mills) in 1889. Gas for lighting streets and houses was introduced by the Citizen's Gas Light Company in 1860; telephone service was achieved in 1894; water service in 1883. During the twentieth century, the suburban character of the town became firmly established. The town's location on route 128 attracted a proliferation of high tech industries. In 1994, the town celebrated its 350th anniversary celebration in a big way. Two of the events of the celebration, Midsummer Night and the Homecoming, have become established as annual Town Day celebrations.
Source: http://www.wakefield.ma.us/Public_Documents/WakefieldMA_AboutUs/aboutus