iTechPro is happy to provide Small Business IT consulting, Cloud Computing Services and IT Support Services in Topsfield, MA.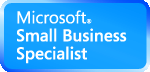 iTechPro is a certified Microsoft Small Business Specialist company and an authorized Microsoft Office 365 Cloud Computing Partner. iTechPro provides support to Topsfield, MA clients through on-site visits, remote control sessions, phone support and email correspondence.

iTechPro's SMB IT Consulting
in
Topsfield, MA
provides clients with expert professional services such as client–server network design and implementation, system administration and maintenance, help desk support and cutting edge cloud computing options. iTechPro offers clients customized support plans with fixed monthly fees to ensure predictable costs while providing maximum system reliability, security and uptime. iTechPro offers the best in patch management, malware protection, spam management and data backup solutions. iTechPro takes great pride in our professionalism, fast response time and the extreme satisfaction of our small business clients.
iTechPro's Cloud Computing Services: Cloud Computing is a general term for anything that involves delivering hosted services over the Internet. Because the service provider provides the infrastructure and hosts both the application and the data, the end user is free to use the service from anywhere. Simple examples would be Gmail, Hotmail and Yahoo email services or

Web-based programs that store photos online, such as Flickr

. These companies provide the infrastructure (servers, etc.) and host the application (email server software, photo organization software) and the data (your emails, contacts, calendar, photos, etc.) and it's all accessed by you through the Internet with no need for any installed software on the computer (other than a web browser). iTechPro provides Topsfield, MA with several cloud based services - from the complete solution like Office 365 to individual solutions that serve to enhance existing systems.
iTechPro's IT Support Services in Topsfield, MA provides clients with unmatched on-site, remote, phone and email IT support services for computers, smartphones and tablets. Whether it's software, hardware or network issues, iTechPro can diagnose and resolve the problem. iTechPro helps clients keep pace with security updates. In addition to Microsoft updates, iTechPro tracks and updates over 100 common third party Windows apps including: Java, Adobe Reader, Adobe Flash, Adobe Air, Adobe Shockwave, Adobe Acrobat, FireFox, Apple software (Safari, iTunes, QuickTime), Google Chrome and Skype. Whatever the situation, we will work to make sure the work is done quickly, thoroughly and correctly. iTechPro takes great pride in our friendliness, professionalism, extensive knowledge and the genuine satisfaction of our small business clients.
, MA SMB IT Support
Services
Software Support Services
Hardware Support Services
Security Patch Management
Smartphone and Tablet Support
Data Backup / Transfer
Hardware and Software Sales
Remote Support
Support Delivery Options


Established in 2005 | References available upon request
---
About Topsfield MA
Topsfield's human history goes back well over a thousand years when Native Americans lived in the area as hunters and gatherers. By 1650, when the village was incorporated, there were few left due to a devastating plague, probably Small Pox, which decimated their numbers. Masconomet, Chief of these survivors, appears to have had a good relationship with the early settlers. He sold much of what is now Northern Essex County to John Winthrop for 20 pounds. Virtually all of the settlers were self supporting farmers with some involved in blacksmithing and saw and gristmill operations. Topsfield citizens took strong supportive positions for independence at its town meetings beginning with the Boston Tea Party in 1773. When the alarm came on April 19, 1775 , some men immediately left for Lexington and Concord to fight the Redcoats back to Boston . Throughout the Revolution, Topsfield men were considerably involved. Some had previous military experience during the French and Indian wars which was invaluable.

By the 1800's shoe factories, stores and inns appeared. The Newburyport Turnpike was completed in 1805 and the railroad came in 1854, making it possible for residents to travel and work in other communities. In 1818 the first Topsfield Fair was held and is now the nation's oldest continuing fair. The historical society's records show an active abolitionist movement during the 1850's. The population in 1860 was 1292, with 132 men serving in the military during the Civil War. 22 never returned, making this the deadliest war in Topsfield's history. Approaching 1900, the town's character changed from a farming and shoe manufacturing community to a town of many large estates. This change preserved much open space which might have otherwise disappeared by now. Topsfield's character changed further as shoe making operations ended and the town gradually became a rural suburban community, a characteristic still present today. During World War I, a home guard unit was formed and the women of the town organized a canning club to conserve food. The town's character changed yet again after World War II which saw a large increase in population as many urban dwellers left larger towns to enjoy the town's rural atmosphere. Construction of Route 95 and other highway improvements made the town much more accessible.
Topsfield is home of the Topsfield Fair, which attracted almost 500,000 visitors in 2008. The fair, one of the oldest in America, was started in 1820 by the recently formed Essex Agricultural Society. The first annual fair was a cattle show held by the society on October 5, 1820. The president of the society, Timothy Pickering, was awarded a first-place prize for the "superior performance of his plow." The Topsfield Fair ran every year following that first show, with the exception of three years during the Civil War and three years during World War II. The fair today features carnival rides, games and concert events in addition to the more traditional attractions, such as exhibitions of livestock, rabbits and cavies, crafts, horses and produce. The fair also hosts the All New England Giant Pumpkin Weigh-Off. The current record-holding pumpkin was entered in 2007 and weighed 1,689 pounds.

Topsfield residents have traditionally celebrated Memorial Day with a parade through the center of town to honor Topsfield's living veterans and those who have died in service of the county. Topsfield residents served in the Revolutionary War, the Civil War, the Spanish American war and all of the wars of the twentieth century. A memorial to Topsfield's veterans is on the common.

Summer begins in Topsfield with the Topsfield Historical Society's Strawberry Festival in early June. Bowls of fresh strawberries, whipped cream and piles of shortcakes are served by volunteer members. This can be the first introduction to small town life for Topsfield newcomers - all the local groups such as the Garden Clubs, the Friends of the Library, the Newcomers Club among many others are available to explain their activities and invite new members. Old timers look forward to live music, displays of arts and crafts the latest donations to the Friends of the Library book sale.

Sources:
http://www.topsfield-ma.gov/community/historytopsfield.shtml
http://en.wikipedia.org/wiki/Topsfield,_Massachusetts