iTechPro is happy to provide Small Business IT consulting, Cloud Computing Services and IT Support Services in Stoneham, MA.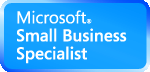 iTechPro is a certified Microsoft Small Business Specialist company and an authorized Microsoft Office 365 Cloud Computing Partner. iTechPro provides support to Stoneham, MA clients through on-site visits, remote control sessions, phone support and email correspondence.

iTechPro's SMB IT Consulting
in
Stoneham, MA
provides clients with expert professional services such as client–server network design and implementation, system administration and maintenance, help desk support and cutting edge cloud computing options. iTechPro offers clients customized support plans with fixed monthly fees to ensure predictable costs while providing maximum system reliability, security and uptime. iTechPro offers the best in patch management, malware protection, spam management and data backup solutions. iTechPro takes great pride in our professionalism, fast response time and the extreme satisfaction of our small business clients.
iTechPro's Cloud Computing Services: Cloud Computing is a general term for anything that involves delivering hosted services over the Internet. Because the service provider provides the infrastructure and hosts both the application and the data, the end user is free to use the service from anywhere. Simple examples would be Gmail, Hotmail and Yahoo email services or

Web-based programs that store photos online, such as Flickr

. These companies provide the infrastructure (servers, etc.) and host the application (email server software, photo organization software) and the data (your emails, contacts, calendar, photos, etc.) and it's all accessed by you through the Internet with no need for any installed software on the computer (other than a web browser). iTechPro provides Stoneham, MA with several cloud based services - from the complete solution like Office 365 to individual solutions that serve to enhance existing systems.
, MA SMB Cloud Computing Services
Microsoft Office 365
Cloud Desktop Management (soon)
Cloud Migration Services
Advanced Email Services
Cloud Stored Data Backup
Cloud Based Rapid Recovery Disaster Services
Web Site and Email Hosting
DNS Security Services
Domain Name Management
iTechPro's IT Support Services in Stoneham, MA provides clients with unmatched on-site, remote, phone and email IT support services for computers, smartphones and tablets. Whether it's software, hardware or network issues, iTechPro can diagnose and resolve the problem. iTechPro helps clients keep pace with security updates. In addition to Microsoft updates, iTechPro tracks and updates over 100 common third party Windows apps including: Java, Adobe Reader, Adobe Flash, Adobe Air, Adobe Shockwave, Adobe Acrobat, FireFox, Apple software (Safari, iTunes, QuickTime), Google Chrome and Skype. Whatever the situation, we will work to make sure the work is done quickly, thoroughly and correctly. iTechPro takes great pride in our friendliness, professionalism, extensive knowledge and the genuine satisfaction of our small business clients.
, MA SMB IT Support
Services
Software Support Services
Hardware Support Services
Security Patch Management
Smartphone and Tablet Support
Data Backup / Transfer
Hardware and Software Sales
Remote Support
Support Delivery Options


Established in 2005 | References available upon request
---
About Stoneham MA
Stoneham is a town in Middlesex County, Massachusetts. Its population was 21,437 at the 2010 census, down from 22,219 in 2000. The town is the birthplace of Olympic figure skating medalist Nancy Kerrigan and is the home of the Stone Zoo.

The earliest documented mention of the territory now called Stoneham dates to the year 1632, when on February 7 Governor Winthrop and his party came upon this area. They found Spot Pond and ate their lunch on a place they called Cheese Rock, now known as Bear Hill.

Stoneham was first settled in 1645 and was originally a part of Charlestown; the original settlers of the area were Whigs. In 1678, there were six settlers with their families, all in the northeast part of the town, probably because of its proximity to the settlement in Reading (now Wakefield).

By 1725, the population of the area, called Charlestown End, had increased until there were sixty-five male inhabitants paying taxes;[2] however, they were miles away from the settlement in Charlestown and could not conveniently reach its church or school. For this reason, Captain Benjamin Geary and fifty-three other residents of the area petitioned Charlestown to allow them to be separated. The town refused their petition at first, but on December 17, 1725, the General Court passed an act to establish the new township of Stoneham, separating it from Charlestown, and releasing its residents from the obligation to pay taxes to Charlestown, provided that within two years they would erect a suitable church and hire a minister and a schoolmaster.

The town's first meeting-house was erected in 1726, and the first church was organized in 1729, with members being released from the congregations in Reading and Melrose to form it. In that same year, the town voted to raise ₤9 for the building of a school, and chose a committee to hire a schoolmaster. Stoneham remained a small town during the colonial era. However, during the Industrial Revolution, Stoneham prospered as a major shoe-manufacturing center.