iTechPro is happy to provide Small Business IT consulting, Cloud Computing Services and IT Support Services in Saugus, MA.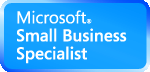 iTechPro is a certified Microsoft Small Business Specialist company and an authorized Microsoft Office 365 Cloud Computing Partner. iTechPro provides support to Saugus, MA clients through on-site visits, remote control sessions, phone support and email correspondence.

iTechPro's SMB IT Consulting
in
Saugus, MA
provides clients with expert professional services such as client–server network design and implementation, system administration and maintenance, help desk support and cutting edge cloud computing options. iTechPro offers clients customized support plans with fixed monthly fees to ensure predictable costs while providing maximum system reliability, security and uptime. iTechPro offers the best in patch management, malware protection, spam management and data backup solutions. iTechPro takes great pride in our professionalism, fast response time and the extreme satisfaction of our small business clients.
iTechPro's Cloud Computing Services: Cloud Computing is a general term for anything that involves delivering hosted services over the Internet. Because the service provider provides the infrastructure and hosts both the application and the data, the end user is free to use the service from anywhere. Simple examples would be Gmail, Hotmail and Yahoo email services or

Web-based programs that store photos online, such as Flickr

. These companies provide the infrastructure (servers, etc.) and host the application (email server software, photo organization software) and the data (your emails, contacts, calendar, photos, etc.) and it's all accessed by you through the Internet with no need for any installed software on the computer (other than a web browser). iTechPro provides Saugus, MA with several cloud based services - from the complete solution like Office 365 to individual solutions that serve to enhance existing systems.
, MA SMB Cloud Computing Services
Microsoft Office 365
Cloud Desktop Management (soon)
Cloud Migration Services
Advanced Email Services
Cloud Stored Data Backup
Cloud Based Rapid Recovery Disaster Services
Web Site and Email Hosting
DNS Security Services
Domain Name Management
iTechPro's IT Support Services in Saugus, MA provides clients with unmatched on-site, remote, phone and email IT support services for computers, smartphones and tablets. Whether it's software, hardware or network issues, iTechPro can diagnose and resolve the problem. iTechPro helps clients keep pace with security updates. In addition to Microsoft updates, iTechPro tracks and updates over 100 common third party Windows apps including: Java, Adobe Reader, Adobe Flash, Adobe Air, Adobe Shockwave, Adobe Acrobat, FireFox, Apple software (Safari, iTunes, QuickTime), Google Chrome and Skype. Whatever the situation, we will work to make sure the work is done quickly, thoroughly and correctly. iTechPro takes great pride in our friendliness, professionalism, extensive knowledge and the genuine satisfaction of our small business clients.
, MA SMB IT Support
Services
Software Support Services
Hardware Support Services
Security Patch Management
Smartphone and Tablet Support
Data Backup / Transfer
Hardware and Software Sales
Remote Support
Support Delivery Options


Established in 2005 | References available upon request
---
About Saugus MA
Saugus was first settled in 1629. Saugus is an Indian name believed to mean "great" or "extended". In 1637, the territory known as Saugus (which also contained the present day cities and towns of Swampscott, Nahant, Lynn, Lynnfield, Reading, and Wakefield) was renamed Lin or Lynn, after King's Lynn in Norfolk, England.

The Saugus Iron Works National Historic Site, in operation from 1646–1668, was the first integrated iron works in North America. It is now a U.S. National Historic Site.

The nineteenth century ice industry began in Saugus when in 1804 Frederic Tudor cut ice from a pond on the family farm and shipped it to Martinique.

The Lynn territory was shortened beginning in 1814 with the incorporation of Lynnfield. On February 17, 1815, present day Saugus was officially incorporated as a town. The first town meeting was held on March 13, 1815 in the parish church. At the time of its incorporation, Saugus' population was 784. Its main industry was agriculture. During the Industrial Revolution, many new industries moved to Saugus. Shoes and woolen goods were made in Saugus Center and tobacco was manufactured in Cliftondale and East Saugus.

The first town hall was built in 1837. It was built with $2,000 of the United States revenue surplus distributed by President Andrew Jackson. It is currently an American Legion hall. In 1875 the town built its second and current town hall on Central Street. The construction of the town hall put the city in a $50,000 debt. For this and other reasons the neighborhood of East Saugus sought to be set of from Saugus and annexed to the city of Lynn. East Saugus was unable to get a bill in both houses of state legislature and the issue was dropped after the town appropriated $5,000 for the laying of water pipes through East Saugus.

Saugus' first post office was established in 1832 in East Saugus. In 1858 two more were established - one in Saugus Center and one in Cliftondale. Now only the Cliftondale post office remains in Saugus.

In 1805 the Newburyport Turnpike (now U.S. 1) was built. About four miles of this road was built in Saugus. At first the turnpike was considered a mistake, as it was built over hills and swamps and grass soon grew over the road bed. From 1840 to 1846, the tolls were discontinued and it became a public highway. The invention of the automobile resulted in an increase of trafic on the Turnpike. In 1933 the road was widened and an overpass was added to separate the traffic on Route 1 and Main Street. In the 1950s new businesses began moving to Route 1. Today the businesses along Route 1 generate millions in dollars for Saugus.

Passenger trains ran through Saugus from 1854 until the mid-1950s. The Eastern Railroad, Boston and Maine Railroad, and Grand Junction Railroad all ran on the Saugus Branch Railroad at some point. The Saugus Branch included three stations, one in Saugus Center, one in Cliftondale, and one in Pleasant Hills.

Saugus was also home to the Franklin Trotting Park harness racing, also known as the Saugus Racetrack or Saugus Race Course. The racetrack and adjacent hotel opened in 1870. The half-mile oval track and the four story hotel and grandstand was a big attraction. It closed in 1905 after local citizens complained about the questionable patrons that the racetrack attracted. After the racetrack's closing, the area was used to host fairs and circuses.

In 1912 the racetrack became an airfield. The airfield saw the first airmail delivery in New England on May 30, 1912. It was later named Atwood Aviation Park after Harry Atwood the pilot of the historic delivery. Pioneer aviators Ruth Bancroft Law and Lincoln J. Beachey flew at Saugus. The airport closed in the 1920s.

In addition to serving as a horse track and airfield the area was also used for fairs, circuses, motorcycle racing, and auto racing. In 1940 the property was offered by its owner Godfrey Lowell Cabot to the United States Navy for use as an airship base.The base was never built and the land remained privately owned until 1990 when it was given to the Metropolitan District Commission.

Laurence G. Hanscom a pilot, aviation enthusiast, State House reporter for the Worcester Telegram Gazette, and namesake of Hanscom Air Force Base and Hanscom Field was killed in a plane crash while performing stunt maneuvers over marshland in Saugus on February 9, 1941.

Saugus is home to the oldest barber shop in the United States. The over 100 year old George's Barber Shop is located in the Cliftondale section of Saugus.

In October 1975, the first commercially-successful incineration plant in the U.S. was built in Saugus, Massachusetts by Wheelabrator Technologies, and is still in operation today.

In 1989, the attempted murder of Frank Salemme by Angelo Mercurio took place in Saugus.

In recent years, the Town Hall has been renovated, a new public library was built, the Saugus River has been dredged, and the community has increased its commitment to recycling. Today, Route 1 in Saugus boasts a diverse mix of businesses, restaurants, and recreational activities.

Source: http://en.wikipedia.org/wiki/Saugus,_Massachusetts