iTechPro is happy to provide Small Business IT consulting, Cloud Computing Services and IT Support Services in Middleton, MA.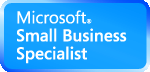 iTechPro is a certified Microsoft Small Business Specialist company and an authorized Microsoft Office 365 Cloud Computing Partner. iTechPro provides support to Middleton, MA clients through on-site visits, remote control sessions, phone support and email correspondence.

iTechPro's SMB IT Consulting
in
Middleton, MA
provides clients with expert professional services such as client–server network design and implementation, system administration and maintenance, help desk support and cutting edge cloud computing options. iTechPro offers clients customized support plans with fixed monthly fees to ensure predictable costs while providing maximum system reliability, security and uptime. iTechPro offers the best in patch management, malware protection, spam management and data backup solutions. iTechPro takes great pride in our professionalism, fast response time and the extreme satisfaction of our small business clients.
iTechPro's Cloud Computing Services: Cloud Computing is a general term for anything that involves delivering hosted services over the Internet. Because the service provider provides the infrastructure and hosts both the application and the data, the end user is free to use the service from anywhere. Simple examples would be Gmail, Hotmail and Yahoo email services or

Web-based programs that store photos online, such as Flickr

. These companies provide the infrastructure (servers, etc.) and host the application (email server software, photo organization software) and the data (your emails, contacts, calendar, photos, etc.) and it's all accessed by you through the Internet with no need for any installed software on the computer (other than a web browser). iTechPro provides Middleton, MA with several cloud based services - from the complete solution like Office 365 to individual solutions that serve to enhance existing systems.
, MA SMB Cloud Computing Services
Microsoft Office 365
Cloud Desktop Management (soon)
Cloud Migration Services
Advanced Email Services
Cloud Stored Data Backup
Cloud Based Rapid Recovery Disaster Services
Web Site and Email Hosting
DNS Security Services
Domain Name Management
iTechPro's IT Support Services in Middleton, MA provides clients with unmatched on-site, remote, phone and email IT support services for computers, smartphones and tablets. Whether it's software, hardware or network issues, iTechPro can diagnose and resolve the problem. iTechPro helps clients keep pace with security updates. In addition to Microsoft updates, iTechPro tracks and updates over 100 common third party Windows apps including: Java, Adobe Reader, Adobe Flash, Adobe Air, Adobe Shockwave, Adobe Acrobat, FireFox, Apple software (Safari, iTunes, QuickTime), Google Chrome and Skype. Whatever the situation, we will work to make sure the work is done quickly, thoroughly and correctly. iTechPro takes great pride in our friendliness, professionalism, extensive knowledge and the genuine satisfaction of our small business clients.
, MA SMB IT Support
Services
Software Support Services
Hardware Support Services
Security Patch Management
Smartphone and Tablet Support
Data Backup / Transfer
Hardware and Software Sales
Remote Support
Support Delivery Options


Established in 2005 | References available upon request
---
About Middleton MA
General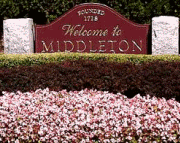 The Town of Middleton, incorporated as a Town in 1728, Massachusetts and is bordered by Danvers on the east, Topsfield, Boxford and North Andover on the north, North Reading on the west and Peabody on the south. It is 23 miles from Boston. The Town covers an area of approximately fourteen square miles.

The Town operates under an open town meeting form of government presided over by a Town Moderator. Subject to the legislative decisions made by the Town Meeting, the affairs of the Town are generally administered by a five-member Board of Selectmen, which in turn appoints a Town Administrator who is solely responsible to the Board of Selectmen. The Town Administrator supervises and directs the administration of most departments (except for the School and Light Departments.

The School Committee has exclusive jurisdiction over the schools. This Committee, whose five members are elected for three-year terms, appoints a superintendent and by or through the superintendent, employs all teaching and other personnel employed in the School Department, determines educational policy, and maintains and operates the Town's school system.

The Board of Electric Commissioners has sole authority over the Light Department. The board consists of five members that are elected for three year terms and appoints a manager, and by and through the manager employs all personnel in the Light Department.

Municipal Services
The Town provides general governmental services for the territory within its boundaries, including police and fire protection, disposal of solid waste, street maintenance, recreational facilities, and public education in pre=school through grade six. Middle and high school education is provided through participation with Masconomet Regional School District.

Water is supplied to 50% of the Town and 95% of the residents have individual septic systems. The Town's water Department provides water through an agreement with the Town of Danvers whereby, Danvers draws and distributes water from sources owned by Middleton to residents in both Towns.

Electricity is supplied to the Town by the Middleton Electric Light Department.

Education
The Town of Middleton's school system provides education to students from pre-school to grade 6. The Town has two schools with a capacity of 900 students.

Industry and Commerce
The Town of Middleton is a residential community with some manufacturing activity. In 2006, 326 firms located in Middleton reported to the Massachusetts Division of Unemployment Security. These firms employed an average of 3,607 persons and had a total annual payroll of $201,594,001.
Source: http://www.townofmiddleton.org/Pages/MiddletonMA_WebDocs/about