iTechPro is happy to provide Small Business IT consulting, Cloud Computing Services and IT Support Services in Boxford, MA.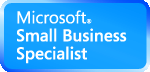 iTechPro is a certified Microsoft Small Business Specialist company and an authorized Microsoft Office 365 Cloud Computing Partner. iTechPro provides support to Boxford, MA clients through on-site visits, remote control sessions, phone support and email correspondence.

iTechPro's SMB IT Consulting
in
Boxford, MA
provides clients with expert professional services such as client–server network design and implementation, system administration and maintenance, help desk support and cutting edge cloud computing options. iTechPro offers clients customized support plans with fixed monthly fees to ensure predictable costs while providing maximum system reliability, security and uptime. iTechPro offers the best in patch management, malware protection, spam management and data backup solutions. iTechPro takes great pride in our professionalism, fast response time and the extreme satisfaction of our small business clients.
iTechPro's Cloud Computing Services: Cloud Computing is a general term for anything that involves delivering hosted services over the Internet. Because the service provider provides the infrastructure and hosts both the application and the data, the end user is free to use the service from anywhere. Simple examples would be Gmail, Hotmail and Yahoo email services or

Web-based programs that store photos online, such as Flickr

. These companies provide the infrastructure (servers, etc.) and host the application (email server software, photo organization software) and the data (your emails, contacts, calendar, photos, etc.) and it's all accessed by you through the Internet with no need for any installed software on the computer (other than a web browser). iTechPro provides Boxford, MA with several cloud based services - from the complete solution like Office 365 to individual solutions that serve to enhance existing systems.
, MA SMB Cloud Computing Services
Microsoft Office 365
Cloud Desktop Management (soon)
Cloud Migration Services
Advanced Email Services
Cloud Stored Data Backup
Cloud Based Rapid Recovery Disaster Services
Web Site and Email Hosting
DNS Security Services
Domain Name Management
iTechPro's IT Support Services in Boxford, MA provides clients with unmatched on-site, remote, phone and email IT support services for computers, smartphones and tablets. Whether it's software, hardware or network issues, iTechPro can diagnose and resolve the problem. iTechPro helps clients keep pace with security updates. In addition to Microsoft updates, iTechPro tracks and updates over 100 common third party Windows apps including: Java, Adobe Reader, Adobe Flash, Adobe Air, Adobe Shockwave, Adobe Acrobat, FireFox, Apple software (Safari, iTunes, QuickTime), Google Chrome and Skype. Whatever the situation, we will work to make sure the work is done quickly, thoroughly and correctly. iTechPro takes great pride in our friendliness, professionalism, extensive knowledge and the genuine satisfaction of our small business clients.
, MA SMB IT Support
Services
Software Support Services
Hardware Support Services
Security Patch Management
Smartphone and Tablet Support
Data Backup / Transfer
Hardware and Software Sales
Remote Support
Support Delivery Options


Established in 2005 | References available upon request
---
About Boxford MA
According to the United States Census Bureau, the town has a total area of 24.6 square miles (63.6 km˛), of which, 24.0 square miles (62.1 km˛) of it is land and 0.6 square miles (1.5 km˛) of it (2.40%) is water.

Boxford is a geographically large town with almost no commercial development. The town is traditionally divided into Boxford Village (commonly called East Boxford) and West Boxford Village, corresponding to the respective East and West Boxford centers. It is heavily forested and criss-crossed by various streams and brooks, many of which empty into the Ipswich River on Boxford's southern border. A number of ponds dot town as well, among them Stiles Pond, Cedar Pond, Spofford Pond, Lowe Pond, Four Mile Pond and Baldpate Pond. Throughout Boxford there are also a number of scenic hiking trails. The highest natural point in Boxford is Bald Hill, at an elevation of 243 feet (74 meters). It sits in a corner of the Boxford State Forest, near Interstate 95 and the town's border with Middleton.

The town maintains a rural feel. Small family-sized farms are interspersed throughout the Boxford. Though there have been several town votes on the subject, the town has yet to install a single stop light at any intersection. This is mostly due to the community's will to keep any urban feel from Boxford. Stone walls, remnants of old farming land boundaries, meander through the area. New England and Bostonian accents are heavy throughout the population.

Points of Interest:
Boxford State Forest, near Interstate 95 and the towns of Topsfield and Middleton, boasts numerous walking trails that weave through heavily forested areas.

Commercial landmarks in and around town include Benson's Ice Cream, Paisley's Farm Stand and West Village Provisions in West Boxford center, Ingaldsby Farm, the Boxford Community store in East Boxford (also known as "Jack's" or "Wayne's", after its former and current owners), and the Boxford House of Pizza, which lies near the border of Boxford and Georgetown.

"Witch Hollow Farm", formerly the home of one of those tried in the famous 1693 Salem Witch Trials, found at the intersection of Main Street and Ipswich Road in Boxford, is considered a nationally recognized "Haunted House"

The Town has a retirement community called Four Mile Village, which sits adjacent to Four Mile Pond. The waiting list to get into this community is significant, and prospective applicants must either be former Boxford residents, or primary family members of current Boxford residents.

Boxford's centrally located Stiles Pond is the site for the town beach, where membership can be purchased by Boxford residents only, each season for a nominal fee through the Boxford Athletic Association (BAA). The adjacent ballpark and play area were recently designated by unanimous vote at Town Meeting as "Keith Koster Memorial Baseball Park" in memory of one of Boxford's beloved young people, a former Boxford beach lifeguard and baseball player, victim of a senseless act of crime in 2006.

Camp Rotary is a popular summer co-ed boarding camp located on Stiles Pond off of Ipswich Road in Boxford.

Danvers YMCA holds another popular summer day camp on Stiles Pond, next to the town beach.

Camp Stepping Stone, a summer day camp for students with special needs, is also hosted just past the Danvers YMCA camp, also along the Stiles Pond Shoreline.

Camp Wakanda, a YMCA day camp for boys and girls ages five to fifteen is run out of the Burbank YMCA in Reading. It was founded in the fifties and has rich history and folklore. Some of the legends include The ghost of Vinnie, the ghost of Andrew Fotos, and the ferocious Owlbear.

Baldpate Pond, and the adjacent state recreation area, is another popular swimming, fishing, boating, and hiking location.

Boxford currently has one Town Library, in East Boxford. The West Boxford branch of the library closed on April 1, 2009 due to financial difficulties.[1] The East Boxford Library is housed in a previously private, renovated home, donated to the Town in the 1940s. Boxford residents hold great affection for these buildings and libraries, and in recent years it has been debated whether these buildings will outlive or have outlived their original functional purpose as libraries for the current population of Boxford. There is a current movement afoot, in the planning stages, to build a new, central Boxford Town Library. But, most residents are in favor of conservation and keeping the rural character of the town intact, and have voted down any new Library project 3 times in the last 5 years by wide margins.