iTechPro is happy to provide Small Business IT consulting, Cloud Computing Services and IT Support Services in Billerica, MA.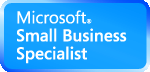 iTechPro is a certified Microsoft Small Business Specialist company and an authorized Microsoft Office 365 Cloud Computing Partner. iTechPro provides support to Billerica, MA clients through on-site visits, remote control sessions, phone support and email correspondence.

iTechPro's SMB IT Consulting
in
Billerica, MA
provides clients with expert professional services such as client–server network design and implementation, system administration and maintenance, help desk support and cutting edge cloud computing options. iTechPro offers clients customized support plans with fixed monthly fees to ensure predictable costs while providing maximum system reliability, security and uptime. iTechPro offers the best in patch management, malware protection, spam management and data backup solutions. iTechPro takes great pride in our professionalism, fast response time and the extreme satisfaction of our small business clients.
iTechPro's Cloud Computing Services: Cloud Computing is a general term for anything that involves delivering hosted services over the Internet. Because the service provider provides the infrastructure and hosts both the application and the data, the end user is free to use the service from anywhere. Simple examples would be Gmail, Hotmail and Yahoo email services or

Web-based programs that store photos online, such as Flickr

. These companies provide the infrastructure (servers, etc.) and host the application (email server software, photo organization software) and the data (your emails, contacts, calendar, photos, etc.) and it's all accessed by you through the Internet with no need for any installed software on the computer (other than a web browser). iTechPro provides Billerica, MA with several cloud based services - from the complete solution like Office 365 to individual solutions that serve to enhance existing systems.
, MA SMB Cloud Computing Services
Microsoft Office 365
Cloud Desktop Management (soon)
Cloud Migration Services
Advanced Email Services
Cloud Stored Data Backup
Cloud Based Rapid Recovery Disaster Services
Web Site and Email Hosting
DNS Security Services
Domain Name Management
iTechPro's IT Support Services in Billerica, MA provides clients with unmatched on-site, remote, phone and email IT support services for computers, smartphones and tablets. Whether it's software, hardware or network issues, iTechPro can diagnose and resolve the problem. iTechPro helps clients keep pace with security updates. In addition to Microsoft updates, iTechPro tracks and updates over 100 common third party Windows apps including: Java, Adobe Reader, Adobe Flash, Adobe Air, Adobe Shockwave, Adobe Acrobat, FireFox, Apple software (Safari, iTunes, QuickTime), Google Chrome and Skype. Whatever the situation, we will work to make sure the work is done quickly, thoroughly and correctly. iTechPro takes great pride in our friendliness, professionalism, extensive knowledge and the genuine satisfaction of our small business clients.
, MA SMB IT Support
Services
Software Support Services
Hardware Support Services
Security Patch Management
Smartphone and Tablet Support
Data Backup / Transfer
Hardware and Software Sales
Remote Support
Support Delivery Options


Established in 2005 | References available upon request
---
About Billerica MA
The Town of Billerica is located 20 miles northwest of Boston and borders Lowell to the south. Incorporated in 1655, the town remained predominately agricultural until the mid-nineteenth century when a major mill complex was sited on the Concord River in North Billerica.

Currently Billerica has close to 40,000 residents. The town is within minutes of Routes 3 and 495. The town has bus and train service provided by the Lowell Regional Transit Authority and the MBTA at North Billerica. The remnants of the historic Middlesex Canal, an outmoded mode of transport, traverse the town north to south.

Two rivers pass through town. The Concord River is a major regional water feature while the Shawsheen River rambles through the southerly part of town.

Billerica's prehistoric history, represented by a Native American burial site, dates to circa 1000 B.C.

In the early 1630s a Praying Indian village named Shawsheen was at the current site of Billerica.

In 1638, Massachusetts Bay Governor John Winthrop and Lt. Governor Thomas Dudley were granted land along the Concord River in the wilderness which was called Shawshin by the local Native Americans. (Today, Shawshin is commonly spelled Shawsheen; see Shawsheen River.) Most of the settlement was to take place under the supervision of Cambridge; however, financial difficulties in the colony prevented this from taking place, and the issue of settling Shawshin continued to be deferred. Finally, in 1652, roughly a dozen families from Cambridge and Charlestown Village, later Woburn, had begun to occupy Shawshin as well.

Wishing to replace the foreign-sounding Shawshin with a name more familiar, the settlers chose the name Billerica, likely due to the fact that the majority of the families living in the settlement were originally from the town of Billericay in Essex, England. The town was incorporated as Billerica in 1655, on the same day as nearby Chelmsford and Groton. The oldest remaining homestead in the town is the Manning Manse, built in 1696, and later the residence of William Manning (1747–1814), the author of "The Key of Liberty," a critique of Federalist policies. (The unusual spelling of liberty is Manning's own.) Other notable Revolutionary War era residents included Asa Pollard (1735–1775), the first soldier killed at the Battle of Bunker Hill, and Thomas Ditson (born 1741), who was tarred and feathered by the British in 1775 while on a visit to Boston. The song "Yankee Doodle" supposedly became a term of national pride instead of an insult due to this event. The town now celebrates "Yankee Doodle Weekend" every September.
Sources:
http://www.town.billerica.ma.us/
http://en.wikipedia.org/wiki/Billerica,_Massachusetts